What does the Coronavirus mean for small restaurants?
In what feels like the blink of an eye, the entire global economy has halted and we've entered this strange purgatorial period where nothing is certain and everything appears on the edge of collapse. 
And while almost no industry remains unaffected, it seems fair to say that the hospitality sector is in for a particularly rough time of it.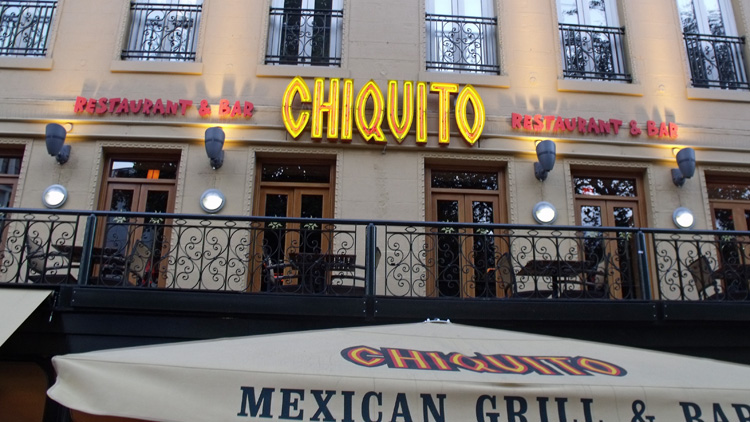 Already, huge chains like Chiquito's and Caluccio's have gone into administration. Other big hitters such as Prezzo and Gourmet Burger Kitchen looking primed to follow. Small restaurants around the country are clinging on for dear life; many of them 
The Coronavirus almost looks designed to disrupt casual dining: social distancing is directly anathema to hospitality and supply shortages gut restaurants' ability to produce their products. Even if they were allowed to open, many restaurants would be struggling to cope, as they rely on wafer thin margins and are hugely vulnerable to even tiny shifts in consumer behaviour. 
Despite unprecedented government spending, and a ground swell of support, the reality is many restaurants will not survive. Those that do will face a Darwinian struggle which is entirely unprecedented in an industry which has grown with almost miraculous consistency for decades.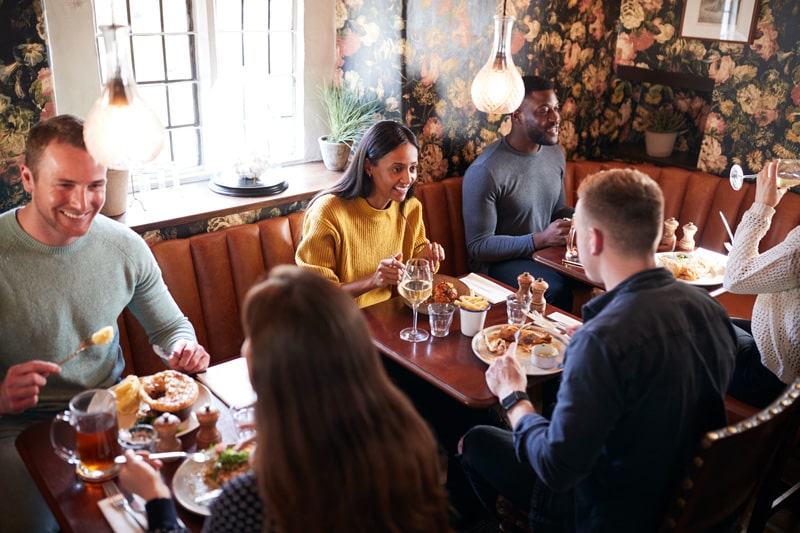 In the last 70 years, the growth of the industry has been fairly miraculous: suddenly, normal people could afford to (and wanted to!) go out to eat. And that revelation brought with it further expansion, investment and optimism.
The narrative in a few years' time might be that this growth was finally halted by the Coronavirus. But that would be a little misleading.
The truth is, while the crisis has revealed some serious weaknesses in many restaurant's business models, none of it is new and in actual fact the current situation only proves to exaggerate already existing problems.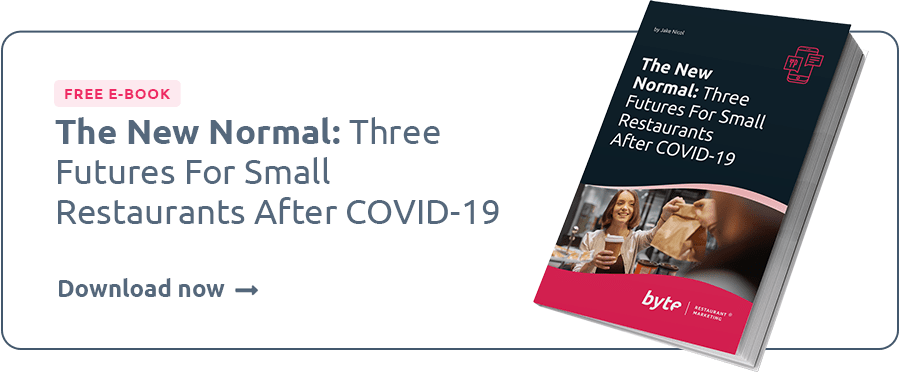 The restaurant industry was already broken: extortionate rents caused consistent financial struggles; costs were therefore ballooning for consumers and owners alike; staff were increasingly dissatisfied with stagnant wages and difficult living conditions; competition was spiralling out of control, with startups disrupting restaurants' business model and home cooking returning in popularity.
And that had led to several years of increasing closures, as large and small restaurants alike went into administration under the sheer weight of it all.
Looking at the post-2008 restaurant market now, it's clear this was a massive, unmanageable bubble; the truth of the situation was simply hidden by the extraordinary number of new venues opening.
So what do we do?
Where does the industry go from here.
Well, it's surely too early to say, but one thing is for certain: something's going to have to change. And the businesses that survive will be the ones that embrace that something.
Only 9% of Britons want life to go back to 'normal' once the lockdown is over, and that might actually be a good thing for restaurants. 
Given the existing problems in the traditional restaurant model, a shake-up of the model – a chance to cull the destructive elements of how restaurants operate and replace them with more agile, strategic and innovative ones – might be exactly what was needed.
How that pans out remains to be seen, but one things for sure: we best remember this situation in the future, so that we don't end up in the same place the next time crisis hits. 
---
You're reading an excerpt from our latest white paper: The New Normal: Three Futures for Small Restaurants After COVID-19. If you'd like to read more, please click here to download the full paper!