How can you Pivot your Restaurant during Covid-19?
Twitter used to be a podcast platform and Nokia started off selling paper
It's easy to look at successful businesses and assume they always knew exactly what they were doing. But the reality is, no one really knows what's about to happen – even six months down the line is a mystery, especially now.
If you make a prediction and it comes true, that doesn't mean you knew it was going to happen – it means your guess was lucky. And the reality of business is that these guesses are all we have.
The hospitality industry is a perfect example: none of us know how the pandemic is going to play out or what effect it will ultimately have on consumer behaviour. All we can really do is look at what is and isn't working and try to adapt as best we can.
A variety of new business models have been experimented with during lockdown, and now maybe the moment for restaurants to start seriously considering how they can recalibrate what they do – not by giving up, but actively evolving.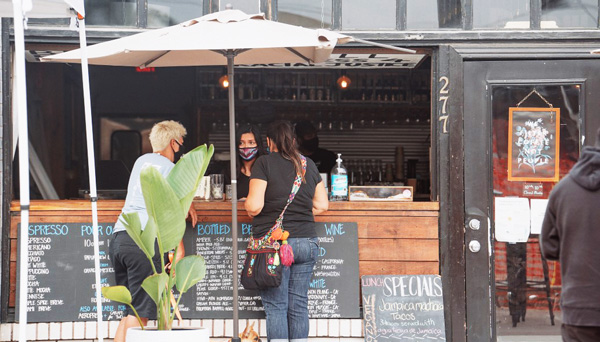 Restaurants have a unique opportunity – and challenge – in front of them
While existing businesses carry baggage – and that can make pivoting more challenging – they also boast a certain credibility and cache simply based on their experience.
While many startups are coming along pushing new food-service models, few can compete with the authority of a longstanding, family run institution. Equally, many consumers would actively prefer to support independent businesses, rather than corporate-backed startups with Venture Capital behind them.
This unexplored terrain – nobody really knows how we will eat in the future – and it may be that the traditional restaurant model ultimately outlasts these disruptive new approaches. But this is not an either/or question: restaurants can both expand and experiment with new operations as well as keeping their traditional outlet going.
This will require not just discipline but clear principles, and based on our expertise we believe there are two essential rules you should follow:
Be as agile and responsive as possible
You need to be ready to alter your operations quickly, as well as collecting data on how well your new model is going and doing as much market research as possible. How much revenue can you realistically expect? What is the customer base that you'll realistically be serving?
---
Always be looking for ways to use your existing assets
Differentiation is crucial: while others may be operating in the same broad area, your restaurant undoubtedly has specific qualities you can utilise in marketing and operating a new model. What makes your model standout? How can you add new and novel value to customers' lives?
With these principles in mind, let's look at three models you might consider experimenting with: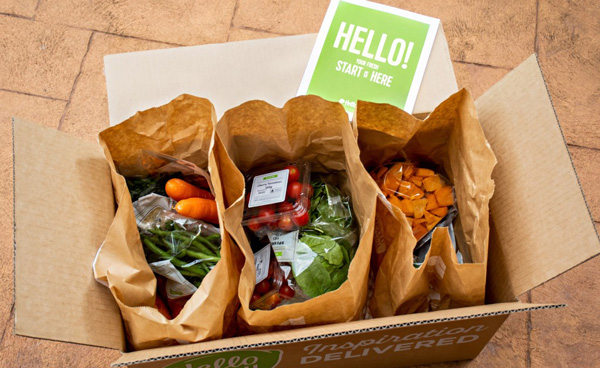 Recipe Boxes
By now, many of us are familiar with businesses like Hello Fresh that offer fresh ingredients and cooking instructions for consumers to prepare for themselves at home. While the model is still gaining traction, it makes total sense today, as an increasing number of people have taken up cooking during lockdown.
Could you add something new to this model? 'Restaurant-ready food made by you' or 'Family recipes, shared with the world'. Using your existing cache, you could provide a more detailed, authentic home-dining experience, even including tableware or video instructions.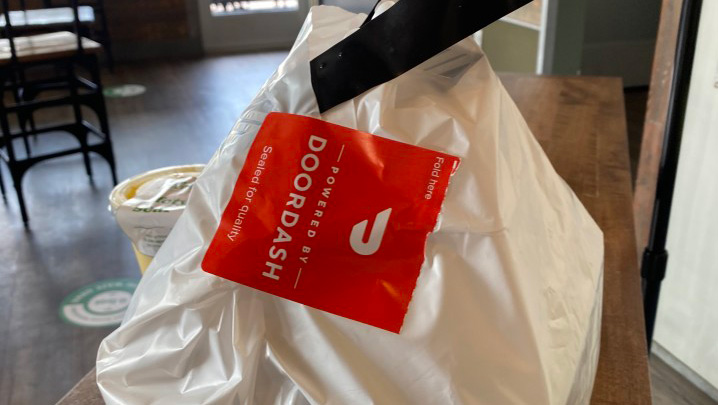 Delivery-First
Once again, by no means a new model for food businesses. But moving to a delivery-first model creates all sorts of opportunities for an independent restaurant to be more cost-effective and provide something unique to consumers.
While Just Eat and the like appear to have a monopoly on convenience, they are by no means the only players in town. By developing your own delivery system and offering food and service of a higher, more personable calibre, you could build a serious new revenue source.
Selling Produce
This is less well-trodden ground, but that makes it even more exciting. With an increasing appetite for sustainability and a desire to support local businesses, your restaurant could source and resell produce – perhaps even integrating that concept into the meal box model we've already discussed.
Apart from being able to leverage the existing connections you are likely to have, your status as an independent restaurant places you perfectly to be a trusted intermediary between food producers and consumers.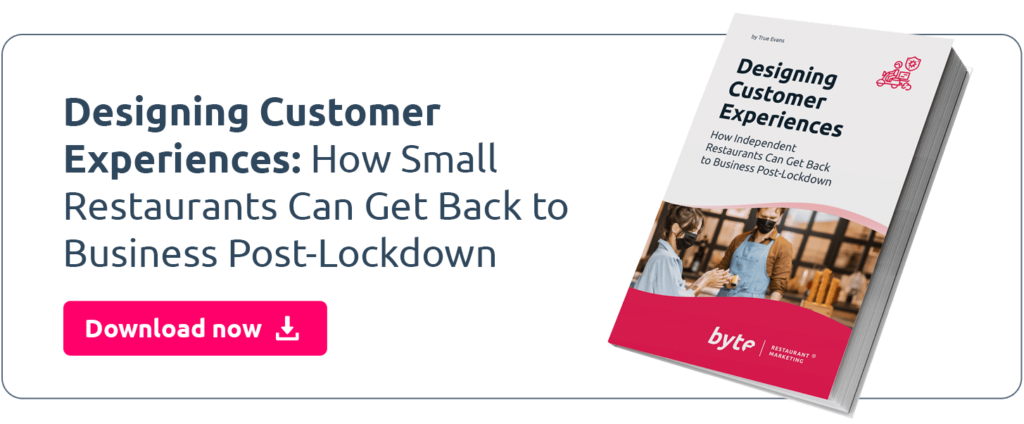 Restaurant owners, are you looking to back to optimal business post-lockdown?
We've put together a great publication to help smaller restaurants do just that.
In this eBook, we're going to look at some of the defining factors of post lockdown customer service and explore some of the ways you can use psychology, a marketing mentality and good old fashioned creativity to serve up the exceptional experiences customers are looking for post lockdown.