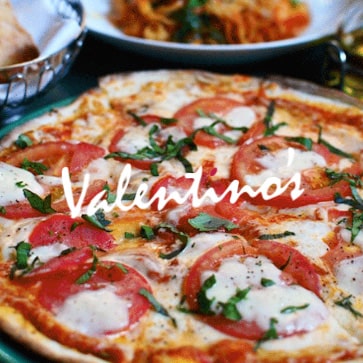 Valentino's is an Italian restaurant that serves high quality, delicious Italian food.
Try getting a table at the weekend and you will see how popular they are.
Based in Wakefield, Yorkshire. Valentino's pride themselves for spectacular Italian cuisine in a warm and friendly traditional setting. The restaurant has had 20 Successful years have seen this quaint Italian getaway turn into one of the biggest Italian restaurants in Wakefield.
When Valentino's approached us, their brief was simple. Lunchtimes and mid-week service were far too quiet and they wanted to employ our services to change this.
Social Media
Offers, competitions and engaging posts along with a consistant brand image has seen their social media grow organically exponentially.
Email
Customer profiling, targeted campaigns and regular news updates have all been at the heart of building a highly converting email list.
Website
Stunning imagery, responsive design and built from the ground up with our advanced lead generation tools, their website is higher converting.