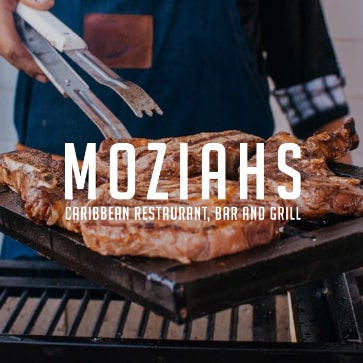 Authentic Caribbean Food. Come on down and enjoy some good vibes & great food at
Moziahs Caribbean Restaurant, Bar & Grill in Luton!
Moziahs Caribbean Restaurant, Bar and Grill is an intimate family-owned restaurant in Luton. The neighbourhood haven is home to the Luton mall where regular events such as, live music, food markets take place. But, from the start, the owners didn't have a shared understanding of what was at the heart of the restaurant. Consequently, they lost a sense of direction over the years. Stunning Websites was tasked with creating a brand strategy, visual identity, site design, and set of brand tactics that would help Moziahs find its north star, unite their team and reach new audiences.
Social Media
Offers, competitions and engaging posts along with a consistant brand image has seen their social media grow organically exponentially.
Email
Customer profiling, targeted campaigns and regular news updates have all been at the heart of building a highly converting email list.
Website
Stunning imagery, responsive design and built from the ground up with our advanced lead generation tools, their website is higher converting.