Tips on How to Retain Your Restaurants Customers
Back in August 2017, according to the data and analysis company Bloomberg the UK had too many restaurants. Then in June 2018, the Guardian revealed the number of restaurants in the UK had fallen for the first time in eight years, with some 1,000 going out of business during 2017. Accountancy firm UHY Hacker Young waded in to report the number of restaurants becoming insolvent in the year to July 2019 increased by a quarter to 1,412 compared with 2018. And to cap it all, in mid-2019, further research from the firm revealed that the UK's top 100 restaurants made a £82m loss in the last year, down from a pre-tax profit of £102m 12 months earlier.
As you read this, you're probably now thinking it's all doom and gloom.
But please don't despair just yet!
The economists say that this doom and gloom has all just been a combination of the knock-on effect from the 2008 financial crisis, an over-saturation in the rise of fast-food outlets, the impact of the legal minimum wage requirements and the decreasing availability of European staff coming to the UK as a result of Brexit. They also factor in the proliferation of third-party home delivery services that affect restaurant owners' profits with the dilemma that restaurateurs can sometimes be damned if they do join and equally damned if they don't join, often suffering a knock-on effect from a nearby competitor joining, even if they themselves don't offer a 'take-out' food service.

And this has all been further compounded by the increased costs of food and drink for restaurateurs.
Restaurants, sadly, miss out on the one unique characteristic a local convenience shop will have. Guaranteed return shoppers. Most local shops will almost always be guaranteed return shoppers from the immediate locality for newspapers, top-up groceries and even lottery tickets, with those just popping in for one single item often making other impulse purchases. This is one major reason some convenience shops have opened a small Post Office within their premises.
A restaurant has to work that much harder to ensure their own repeat business.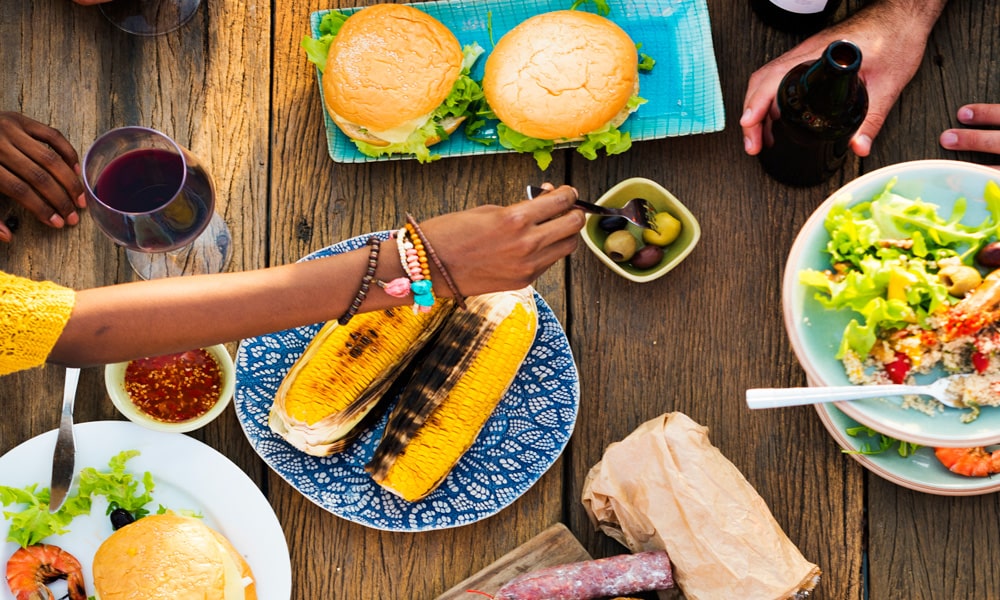 Good food and excellent service – your BIG seller
Restaurant owners do not need reminding of the basic methods used for attracting return business – good food and great service. Unfortunately, diners do tend to have a lower loyalty threshold. This is mainly thanks to the likes of review sites on the internet, marketing by competitor restaurants and the potential for a new (to them) dining experience to tempt them elsewhere. Also, if diners are visiting a locality away from their regular restaurant, for the convenience of making just one car journey or utilising public transport, they dine out near their destination.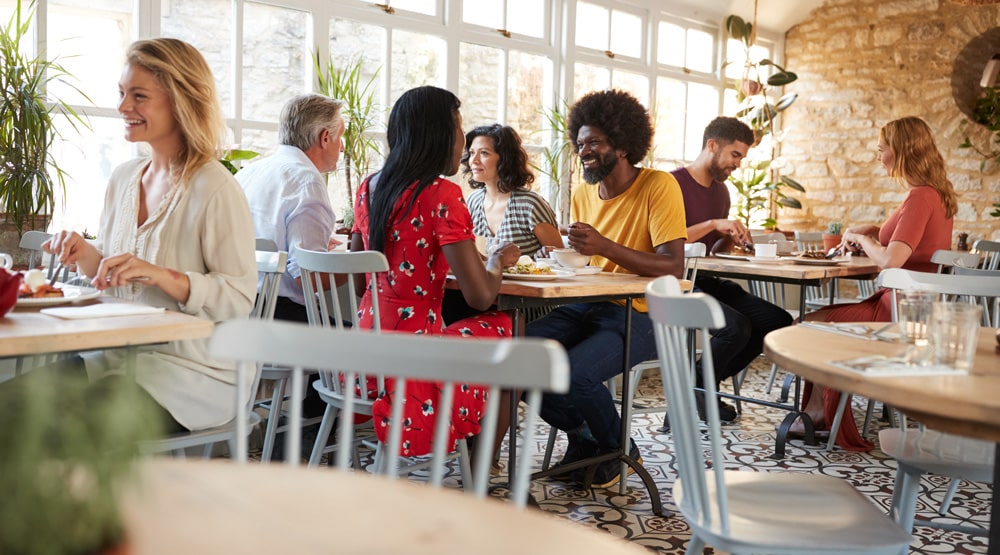 Use your existing customers to advantage
Like any business, to retain customers, you will have to work at it. Unless you have the luxury of being located in an area that attracts tourists or impulse passers-by, you will need to spend time and energy on existing diners at the expense of chasing new business.
Bear in mind that a restaurant visit is usually a social activity and luxury, rather than a necessity. So building and maintaining a relationship with your existing diners is the open door to promotional activity for attracting new diners to your restaurant. Happy customers will bring family, friends, and even business acquaintances. This can then lead to further recommendations from customers, both face-to-face and online, a very cheap way to obtain resounding endorsements and generate new business.
The reward programme – yours is unique
The supermarkets do it. Petrol stations do it. Coffee shops do it. Even e-cigarette vaping stores now do it. The loyalty card. We discussed this in our "Increase sales with these restaurant marketing ideas – part 2".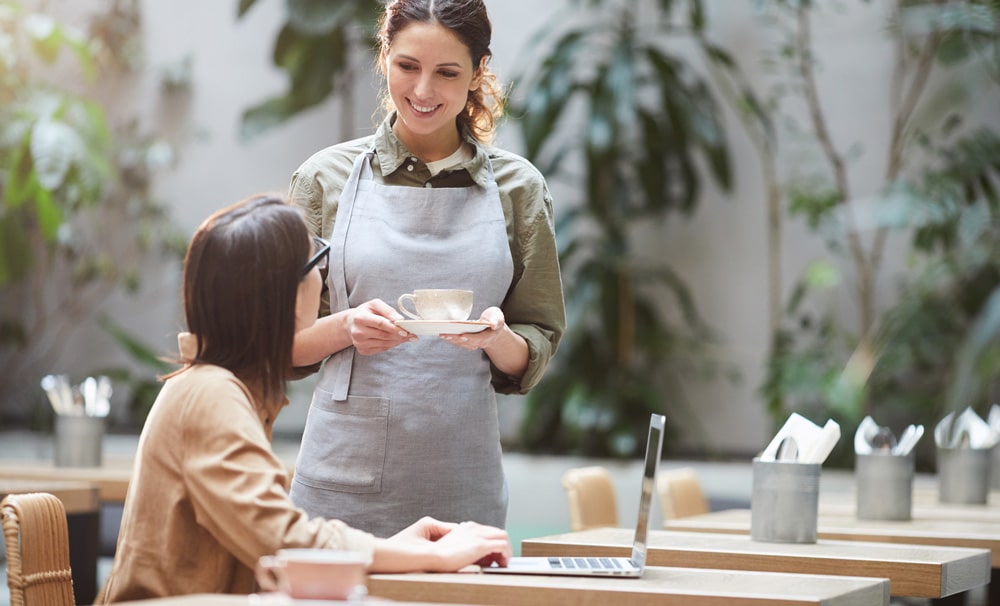 Work on the customer and they will stay loyal
Every business knows that, regardless of the sector, you only get one chance to make a first impression. You have to work hard on that first impression. And the second. And the third. Bear in mind that it is much more difficult and expensive to bring a new diner into your restaurant than it is to retain an existing happy customer. Give your best service each and every meal you serve!
The main reason people stop using a business tends to be because of bad customer service. But, the restaurant business is rather unique in as much as you have two areas you can fail the customer on – food and service. So, keep on top of your game with both the best food and excellent service to give your customers that precious reason to visit again. There is a Turkish restaurant in North Manchester that works this principle to the bone, and it pays dividends by not only being constantly busy, but also by winning awards. The food is very good (they don't pretend to be gourmet) and service is positively outstanding, even when they are at full stretch. You also get a warm handshake entering and leaving, a complimentary liqueur at the end of the meal and a heartfelt thank you.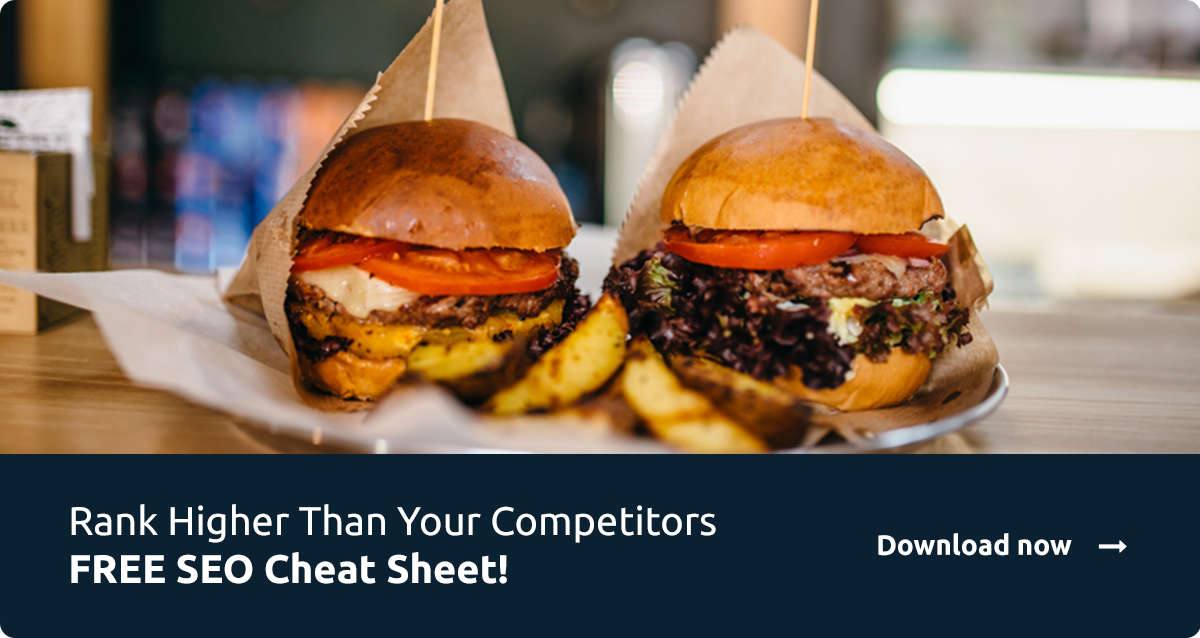 Not sure how you're doing? Ask!
No business can be 100% sure on how well it performs. Yes, a seller offering a new fad that is in demand will always do well irrespective of factors such as quality and service, because it will be all about fulfilling the customer's wants. But you have not got that luxury. If you don't meet customer expectations, you'll have a rather empty restaurant.
Remember, we mentioned on-line reviews both in previous blogs and earlier in this one?
Thanks to the internet, potential customers will use review sites and social media to help them make what they see as an informed choice to visit your restaurant. Well, why not be proactive about it? Don't be afraid to ask them how you did? Get customer feedback.
Not only will this help you identify any areas that you might not realise need improvement, but it makes customers feel more valued. Even just making sure you (or a member of staff) asks them during the meal how everything allows you the chance to correct anything before they leave the restaurant and perhaps start posting negative comments about your restaurant.
By acting on their feedback immediately, you will gain their respect and potentially a repeat customer.
---
I hope you enjoyed this read. This was only a quick look at customer retention and there is a load of different strategies you can use with your Restaurant that we haven't gone over in this blog post. If you'd like any advice on how to retain your customers, don't hesitate to get in contact with me personally. Jake@morebyte.co.uk