5 Steps to Making your Restaurant's Website Better
There is one obvious thing a website can do that businesses have only been able to do for little over a couple of decades. You can market your restaurant and engage with potential customers 24 hours a day, seven days a week, without leaving your restaurant and all at precious little cost. And the cost on a daily basis is negligible.
It's all done seamlessly through your website!
However, in being totally honest, your website is not going to automatically fill your restaurant for each sitting. You certainly will create business, but it's not going to advance your retirement by a few years, or provide you with a restaurant that will have potential buyout specialists knocking down your door.
Does that sound familiar?
Well, don't despair. While modern marketing demands you have a website, there is nothing to stop you making it work far more efficiently for you that it might be doing at present. Let's look at a few ways you can make your website work more efficiently for your business.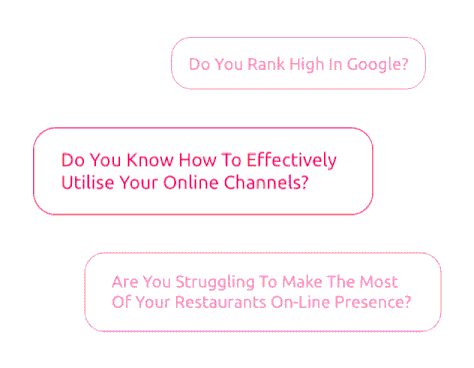 Be different to your competitors
How many times have you heard someone in business say that since they had their website redesigned, it not only is the "bees knees", but it looks just like their, competitor across town whose own website was modelled on their huge, multinational equivalent with a franchise behind them? So, with an analogy similar to those male talent-show contestants, each singing Ed Sheeran's "Thinking Out Loud", his number one hit that was the first ever single to spend an entire year within the Top 40 without leaving it. Brilliant!
So what we have is a website that is in essence not only the same as the competition's website, but copied from a multinational's website costing tens of thousands of pounds to design and run.
If you follow the same format, and model your own website on a competitor's fantastic website, itself modelled on and even bigger competitor's website, there is nothing to differentiate you from each other's restaurants. Not only will it perform badly, but it will confuse the potential customer who sees all the local competition looking similar to each other as well as similar to a well-known multinational brand.
OK, you are probably more sensible and don't consider yourself to be in competition with a multinational, but you really need to make sure you are different from your nearest competitors. Because your prospective customers will look at your competitor websites. Get out of the looks' comparison business where you are being judged on your website style rather than the food you offer. Be different to your competitor.
Marketing is very much about perception rather than the reality, so put your own and your restaurant's personality in to make you stand out, because "me as well" businesses tend not to win, purely on the basis of there being a lot of "me as well" restaurants out there. More will look at your business because it seems to break the mould.
Looks aren't everything
Providing your website looks good, professional and easy to get around, it doesn't really make much difference that the colour is not the right shade! A bigger logo won't draw in the crowds, neither will wonderful professional photographs of food you don't actually serve.
Getting you to include all the bells and whistles is simply a marketing ploy on the part of the website designer to ensure you spend a fortune with them. Constantly tweaking the website essentials (at £x an hour) won't bring in extra diners. For example, making them watch a video or subscribe to a newsletter before they've even got to the food nitty-gritty will actually put them off. All diners want is information, because that is what they visit your website for. Being able to book a table or download a recipe is a valuable extra selling point after you have hooked them in.
You'll get more business by providing information about your restaurant, rather than by having wonderful fade effects and irritating videos. And that brings us to . . .
Getting the content right
To have an effective website, you have to provide your potential diners with content that is of interest to them.
OK. Tell prospective diners about your fantastic menu. Your specials. Your range of 25 craft gins. Your vegetarian alternatives. But you really need to tell them about your freshly prepared food using locally-sourced ingredients, about your dedicated personal service and your two-for-one main meal offers on a Monday (the day you have already identified as your quietest).
Sadly, and don't take offence, but prospective diners want to read about your restaurant and not about you. They want to know what's in it for them if they are to book a table before they get to know you, which is something you do when they visit. It really is as simple as that.
Ask yourself. Why has a prospective diner visited your website and what is it about your restaurant that engages their interest? Your content should, therefore, answer their questions about your restaurant before they need to ask them. And use the word "you" rather than "we" to reinforce that message.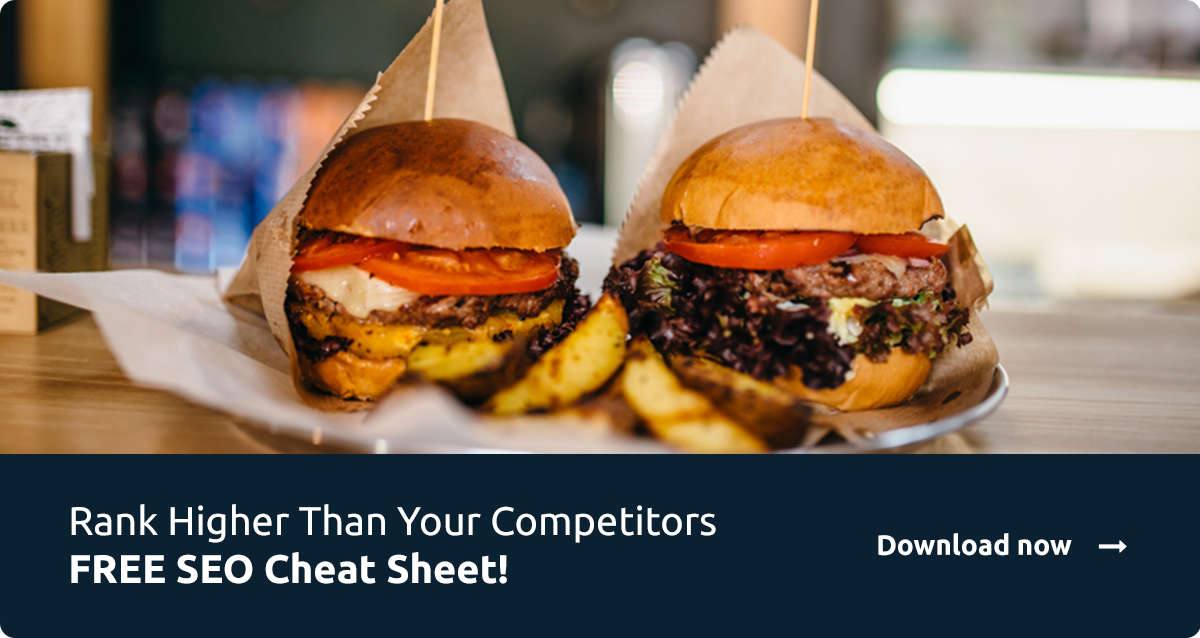 The little things to gain web traffic
While you don't have to employ rocket science to market your restaurant through your website, just having a website sitting there is really not enough. You need to have some mechanisms in place to drive the visiting traffic. Like someone applying for a job, it pays not to have all your eggs in just one single job application basket, because in marketing you really cannot afford to rely on just one method. If that doesn't work, you have nothing else left.
Perhaps consider the following:
Google Adwords that only charge you – pay per click -when the prospect clicks through to your website
Email newsletters
Loyalty card promotions
Internet booking incentives
Reciprocal marketing with local businesses
Media and public relations
Cross promotions
Weblink swopping
When they do visit your website?
A prospective diner visits your website. What else do you have to do?
Well, if you've gone to the trouble and cost of attracting visitors to your website, if they depart without doing anything they might as well have not visited in the first place! You will be surprised at the number of restaurants who don't try to grab details.
So make sure you have some mechanism to get those valuable details (but whatever you do, don't be as aggressive as saying the social media website are with personal information!).
Perhaps signing up for your special offers and promotions notification. Or signing up for your occasional (no more than once a month) newsletter. Or an offer you might make in exchange for their contact details (a free starter with their next booking). Or even getting them to sign up for details of special events (yours and theirs!).
When you have those details, you can rest assured that you have a stronger dining prospect than those who simply "surf over" your website, and as a result, you'll be able to market to them directly! Just check that they are happy to be contacted (it's the law).