Every Restaurant Can Gain From The Healthy Eating Craze
Healthy eating is about as big a trend as you can imagine.
52% of consumers want to reduce sugar intake; 51% want to increase fruit and vegetable consumption; 29% are trying to reduce their meat consumption; and over 10% don't eat any meat at all. In one survey, nearly 40% of consumers claim they are more inclined to visit restaurants that provide healthy options – even if that's not what they actually order!
But not every restauranteur feels capable of capitalising on this.
As more and more health-centric restaurants and eateries pop up across the country, each designed specifically to cater to the growing the number of consumers looking to eat healthier, more ethical food, existing restaurants – particular small and independent restaurants – could be forgiven for thinking their efforts to embrace healthier consumer habits are wasted.
The problem is, we assume that to gain from the health eating craze restaurants whose food is not currently the healthiest need to totally revamp their menu or reinvent the wheel.
The result of this is that restaurants end up with a strange compromise – introducing one or two vegan options, potentially adding a couple of extra salad dishes. But the reality is, this doesn't actually cater to the need.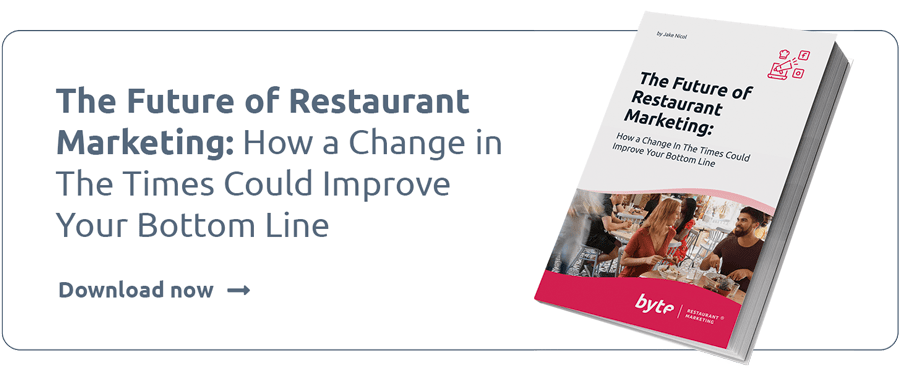 It might make your restaurant more habitable for those who are more health conscious, but it won't actively bring them in the door if they aren't with friends who drag them through it.
Rather than trying to match the new breed of healthy restaurants, small and independent restaurants need to be creative and strategic to make the most of the trend. And to do this, they need to think laterally about what the trend really means…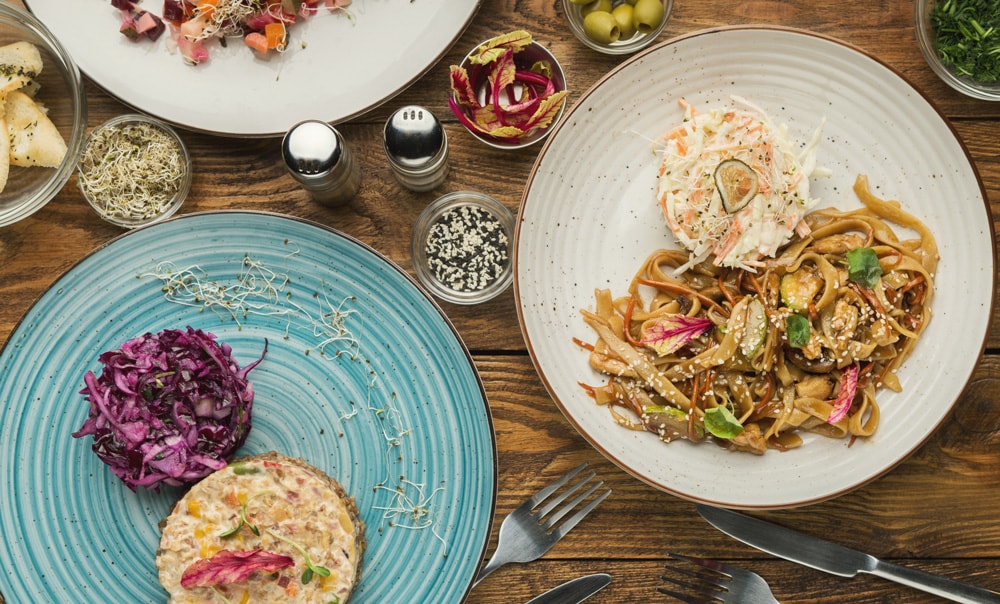 Provide options
Healthy eating is not only about health – it's also about choice. Consumers want to feel that they have the option to eat healthily, even if they don't actually choose to do so.
Providing more healthy options – even if they aren't ultimately all that different– will partly cater to this need; you might even allow for customers to 'make their own meal' with relation to your healthy options. This will give them a sense of being in control, being able to manage their own health and make more virtuous decisions.
Equally, offering customers with a larger variety of portion sizes will allow more health conscious customers to feel they have control over how much they consume, as well as catering better to parties where different individuals have different appetites.
You don't need to totally reinvent your menu, or source expensive meat substitutes: what you need to do is look at the trend laterally and figure out how you can frame what you already have in order to gain from it.
Use framing devices
Framing devices are ways of altering perceptions by changing how you present your business. For restaurants, this can be as simple as the naming of dishes and the copy on menus, but it can also involve full-scale marketing efforts; the key is simply to observe what consumers are looking for and present what you offer as providing it.
Health food is part of a larger movement – a lifestyle movement which involves healthy eating, but also values exercise, ethics and any number of other popular 'wellness' trends. Understanding this allows you to see how you can appeal to people's desire to be 'well' by reframing your restaurant's offering rather than altering the core of what you do.
You might, for example, advertise one day of the week as a 'cheat day', and invite otherwise healthy people to indulge themselves at your restaurant. This would allow customers to integrate your business into their healthy lifestyle without you having to alter your menu or what you do at all.
Equally, you might choose a specific nutritional category which is popularly understood to be 'healthy' – say fibre, or protein – and do everything you can to emphasise this quality in your menu.
Rather than overhauling their entire operation or simply overlooking trends, great brands will learn how to adapt intelligently and make what they've got work for whatever the customer wants.
Healthy eating is here to stay, but that doesn't mean you have to change everything you do in order to gain from it.
---
To hear more about how health and wellness can fit into a more comprehensive restaurant marketing strategy, please download our recent e-book The Future of Restaurant Marketing here.