Three Principles For Telling Your Restaurant's Lockdown Story
'Storytelling' is probably the furthest thing from most restaurateurs' minds right now. After months of economic hardship, anxiety and uncertainty, what could stories possibly have to do with the day-to-day survival of their restaurant?
Well, quite a bit actually.
See, as we've discussed in our previous pieces exploring storytelling, stories contain the power to add intangible value to your offering and drive your business. Your story gives customers something to cling on to, something that differentiates you.
And now more than, it gives them a reason to root for you, too.
Every business has a story to tell, post-lockdown
The best restaurants create a sense of intimacy, and while that can't be a physical intimacy, it can at least be a sense of being 'in this together'.
So communicating with your customer base – both existing and future – exactly how the lockdown has affected your business and exactly what the experience has been like, can be uniquely powerful.
The truth is, folks have rallied behind various causes throughout the pandemic, and according to Tastecard's research, the public are much more interested in supporting independent businesses than big chains.
Your lockdown story is personal, and because of your business's size it can embrace a level of transparency the chains simply can't.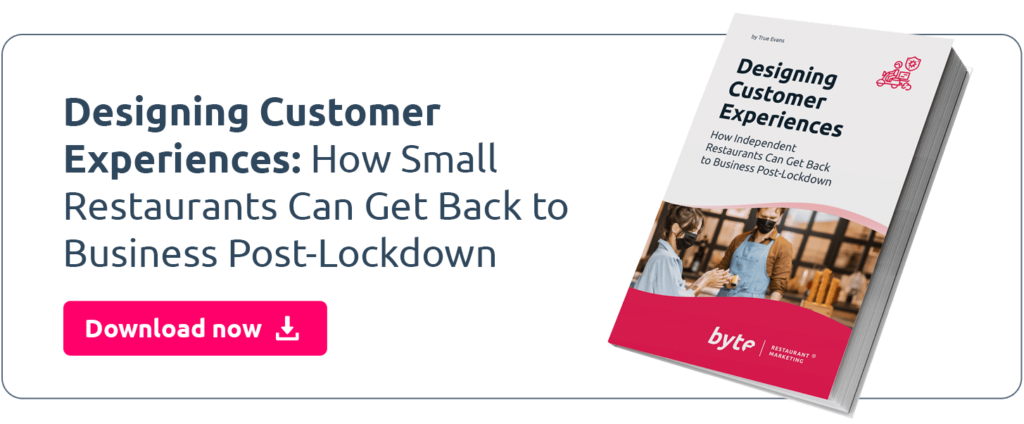 So how do you tell your story?
From your website and social media to the messaging inside your venue and the way you interact with customers, you should be looking for ways to bring people into your world and give them a glimpse of what the lockdown reality has been like for your business.
For inspiration, here a few examples:
A Public Letter
Consider writing a letter to your customers and publishing it online. While this might seem awkward at first, a heartfelt, honest message can go an awful long way.
From gaining traction on social media to simply demonstrating to your customers that you're willing to address them directly, a public letter could be a great way to stand out and tell your story in a more unusual way. And when combined with customer data – so that you can send it directly to them, and personalise it – the impact could be extraordinary.
Continual Content
The magic of social media is the ability to post content in Realtime, and restaurateurs should consider integrating this form of candid, direct communication into their day-to-day strategy.
From involving people in your kitchens and showing the world the realities of cleaning procedures to just giving positive vibes through happy customer stories, communicating without too much filter like this can create a real sense of trust.
Integrated Messaging
From your menus to your venue's walls, there are so many spaces for you to communicate with your customers – whether directly about your experiences of lockdown, the future of your restaurant or simply positive messages about getting back to normal.
This has the twofold effect of both delivering your message directly, and demonstrating a level of creativity and fun that can be infectious (in the good way!)
But regardless of the form you use, we believe there are three basic principles this should follow:
1. Demonstrate your values
From the popularity of vegan food to the increasing pressure for every business to support social justice causes, values matter today perhaps more than ever.
This is not only relevant to customers – it also helps keep morale up and inspire your employees. Nearly 9 out of 10 millennials would consider taking a pay cut to work at a company whose mission and values align with their own, according to LinkedIn's Workplace Culture report – and the chances are a good number of your waiting staff fall into this category.
Consider The Hyde & Co. Group: they've published a manifesto pledging to protect the health of their staff and customers, demonstrating both the importance of their values and their willingness to go the extra mile in order to communicate them.
Crucially, while they are a fairly large network, the manifesto is signed off and delivered as if the sole work of the company's Co-Founder – which is about as intimate as a business of that size can be.
2. Be Open About Economics
When you spend your days embroiled in spreadsheets and making sense of costs, it's easy to forget that most members of the public simply don't have any sense of the financial reality of running a business – let alone a restaurant.
There are two reasons to involve economics: firstly, to frame what you offer and make clear your customers are getting great value. And secondly, to help the public behave better and understand how their actions affect businesses.
Ghosting on reservations when capacity is already severely diminished could be a serious problem. So making sure customers fully understand the economics of this is crucial to stamping it out.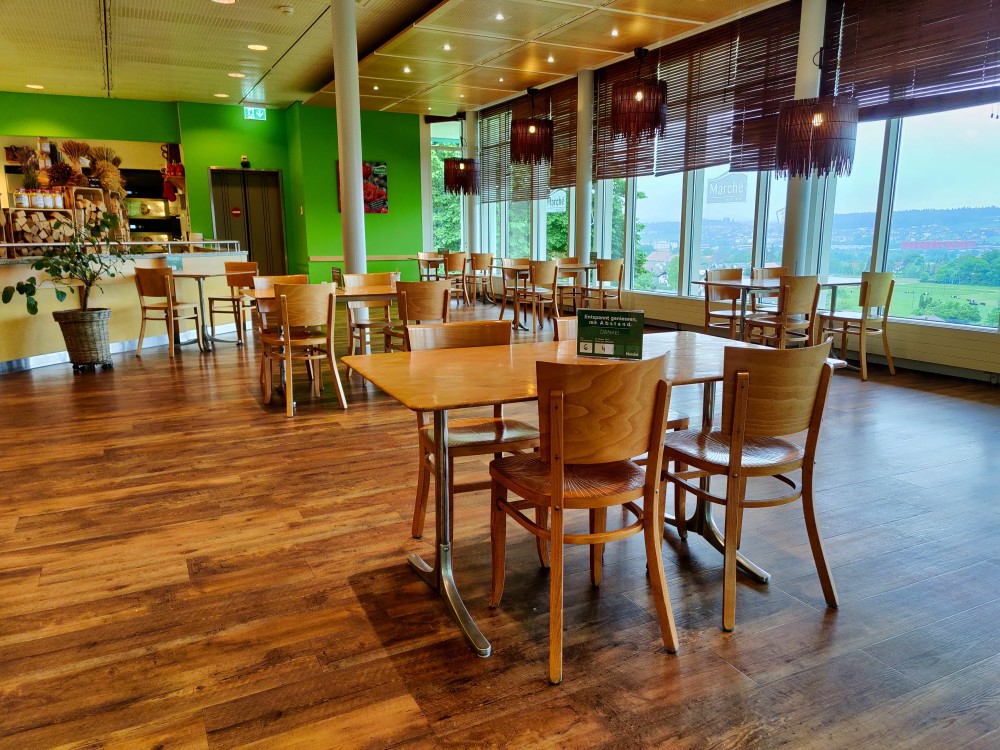 3. Be Defiant
More than anything, people want to rally around businesses that have the right spirit: it doesn't feel good supporting a brand that doesn't seem to really want that support, and it's hard to gain a critical mass of supporters if you're not supporting them back.
It's vital that you signal enthusiasm for getting back to business – to give great customer experiences and to signal the confidence required for the public to truly trust you.
You could do this by laying out your plans for the coming months, by offering some kind of membership deal – promising supporters rewards down the line – or simply ensuring that your story is told with the right spirit of defiance and determination.
For our latest client, The Hide Lounge we've recently launched a new loyalty scheme and website, giving their loyal supporters something back after the last few months of hardship due to lockdown:
---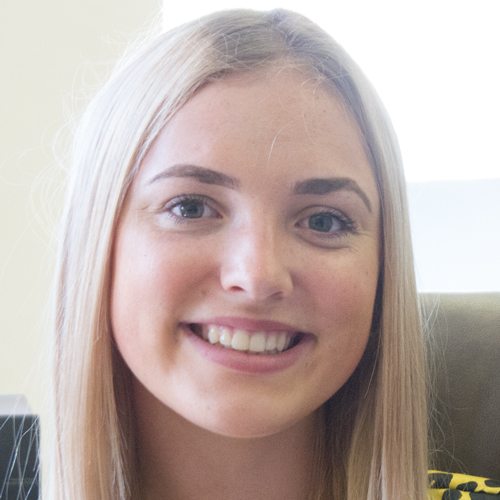 And remember, if you need a helping hand to create that all important buzz around your restaurant don't hesitate to get in touch – it's what I'm best at!
– True | true@morebyte.co.uk