Increase sales with these restaurant marketing ideas – Part 1
There is no doubt that as a restaurateur, you are a very busy person, because, in order to run a successful restaurant, you have to be busy. But when it comes to marketing your restaurant, are you equally busy?
The common excuse given by restaurant owners is, "I'm a chef not a marketer". Well no matter how much you talk yourself into this, it's not true! Every time you welcome a diner, produce a plate of food, ask a diner "how was your meal?" you are using Public Relations, which is a marketing discipline.
Before we take a look at some restaurant marketing ideas and promotional activity, we have to state the obvious which is often overlooked. You cannot promote your restaurant without spending some time carefully considering some obvious facts about your diners and prospective diners – your "customer base".
The customer, your lifeblood
For example, and potentially most importantly, where is your location in relation to diners and prospective diners? Are you near shops? Are you near offices? Have you a sport or music stadium nearby? Is yours an urban or suburban location? Are your customers from a particular demographic? Are they inspired by menu or price? Do they come to you as an alternative to other cuisines being offered locally? Are you competing with and/or a member of a third-party internet delivery service?
In a nutshell it not only pays but is vital to understand and know your customer base and work from there with your marketing activity, making it as relevant to them – not you – as possible.
Marketing is the way to bring in diners and increase your cover occupancy and thus give you a return on your considerable investment in bricks, mortar, food and expertise. And you don't have to spend a fortune either. It's all about time, and you should be able to delegate or share this most vital of non-food activity.
Did you know, 8 out of 10 customers say they would dine at a restaurant during off-peak times if a discount were available to them?
It's all about the margin
Before considering any marketing activity, it's vital to know the margins of everything on your menu. It may seem blindingly obvious, but you will be surprised at how many restaurants don't take this into account. Why, for example, do you think Chinese buffet restaurant owners are thrilled at the prospect of diners filling their plates with what they the diner perceive as one of Chinatown's little luxuries, deep friend seaweed? Because it costs only pence a portion to prepare, that's why. With often a twenty-fold or more return on cost, they are perfectly happy to see diners eat only seaweed!
Keeping a close eye on ensuring your promotions are based around high-margin offerings is a must. These can take the lead in enabling you to assess how far you can go with, for example, two-for-one or discounted offerings. It's a foolhardy restaurateur who allows say Lobster Thermidor on a two-for-one £39.95 a year discount card promotion.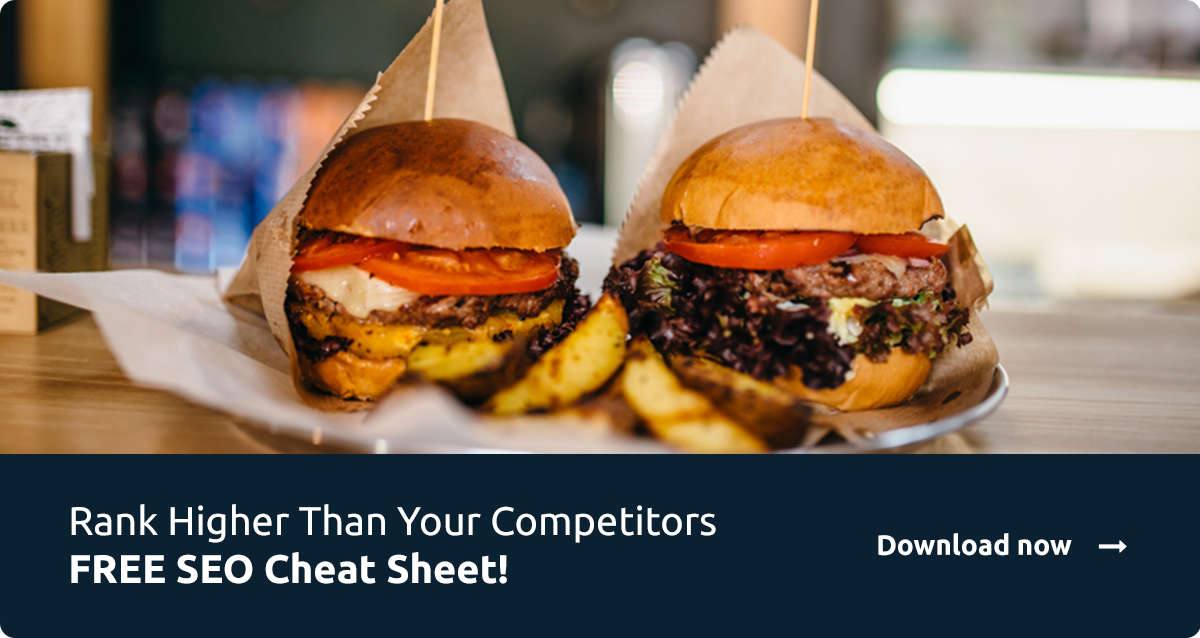 The blindingly obvious
To start with, it is always worth considering a loyalty card system for your restaurant. Fast food outlets do it, vaping huts do it and even high-end fashion retail outlets do it. So join in! They wouldn't bother if it didn't produce a return. And if ten visits means you offering a £19.95 bottle of wine that costs you £5.95, it's a worthwhile investment if it takes the diner 9 x £30 meals (2% of your income from that guest given back – a superb return on investment!) to obtain it
Offer different ways to purchase
Prospective diners can be in a rush. If, for example, you are located in theatreland, maybe they can't wait for a table if your restaurant is busy. So offer different ways to dine.
Here's 4 different dining experiences you can offer:
Adding a separate take-out menu enabling you to make sales even if your dining room is full.
Offer a delivery service to save customers having to leave their homes to enjoy your food.
Offer meals at different times of the day. If you operate an evening dinner service only and notice a lot of foot traffic outside your business during the afternoon when you're preparing for the evening, consider selling quick lunch items.
Be technologically aware. Whether ordering online, reserving a table via an app (don't be afraid to charge a holding deposit), customers like that their favourite restaurant is keeping up with technology. Filling a short form online is often easier than making a phone call for some, and many people increasingly prefer to dine where online services such as these are being offered.

Train your staff in basic marketing upselling
Yes, we all hate being asked when buying petrol "do we want lemonade or chocolate that's on offer?" However, it's different in a restaurant where the server is altogether more engaged with the customer and the conversation is about food. After all, how many petrol stations have you seen offering an altogether more relevant "Buy 25 litres, get 3 litres free"? Appropriate upselling means the customer in control and not pressurised. It's more of a suggestion that tempts them into ordering more than they might have intended.
Here's the three main upselling tips to consider:
Describe an item – perhaps when a gin is being ordered, describe a speciality gin that costs that little bit more – and provides a little more profit. Perhaps point out gin-based cocktails which may entice the customer even more.

Mention any special starters or accompaniments to plant the idea with customers to try (but be ethical and don't give the false impression they are free, leading to a surprise bill for the customer!)

Suggest more things to try. Dessert options. Dessert wines. Speciality coffees.
And don't forget that new customers will always not only be interested and appreciate any menu item walk-throughs, but will warm to what they perceive as being treated specially by your staff.
---
Increase Sales With These Restaurant Marketing Ideas – Part 2
Check out part 2 as we dive into some more marketing ideas to help you increase your restaurant's sales.