Telling your Story – Why Is This Important On Restaurant Websites?
90% of consumers research restaurants online before dining—more than any other business type.
Last week, we discussed the immense power telling the right story can have on your business. And while most restaurateurs agree with the basic premise that stories can create extraordinary intangible value and convert into real bottom-line growth, very few have a real sense of how they should go about doing this.
It isn't just about knowing which story to tell; it's how to tell it they struggle with most.
That's why we're kicking off a multi-part series of articles to help you make sense of the digital marketing ecosystem and tell your story in a more effective, consistent and most of all impactful way.
And we're going to begin by exploring how a properly put together website repays the effort in spades.
Doing the bare minimum
Here's a simple observation: many small and independent businesses see their website as an annoying obligation. They don't particularly want to have a website, but they begrudgingly recognise that they need one.
The result is they do the bare minimum – or worse, try to just do it themselves.
This isn't a criticism: for many small businesses, it makes total sense. If you're a community orientated local business, there's often diminishing returns on improving your website. You're unlikely to make big eCommerce gains, and the majority of your customer will come from people organically discovering you or receiving recommendations
The same isn't true for restaurants, though.
See, even within a relatively small pool of competition, the online presence of a restaurant heavily impacts how many bookings, walk-ins and recommendations you get.
More than any other type of service business, consumers google restaurants and checkout their website before patronising them – they check out the menu, the aesthetic, and most importantly for us, they check out the competition.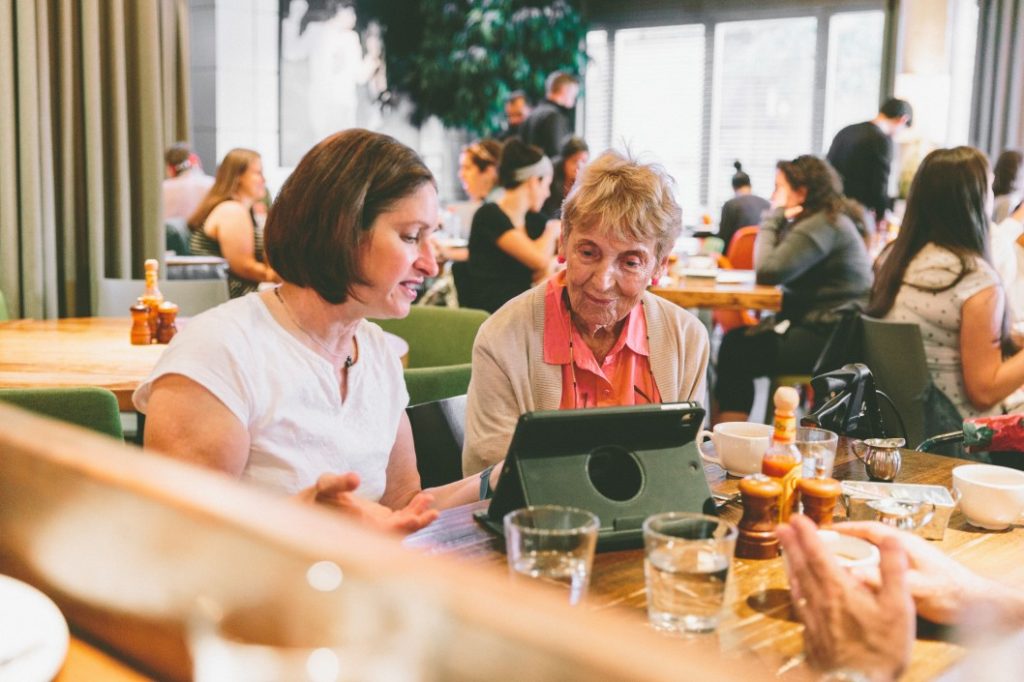 How Websites Affect Perceptions
As we discussed last week, consumers are constantly looking for ways to distinguish between options and make their choice easier; whether that's by eliminating restaurants which don't cater for their dietary needs or deciding on a specific kind of cuisine they're in the mood for.
When a group Google's restaurants in your area, they will therefore be looking for ways to determine which are the 'best' options – even if they're not consciously doing so.
Of course, review sites are vital here – and we'll be discussing those in depth in the future – but what many restaurateurs overlook is that the aesthetic, functionality and storytelling of your website will also be contributing immensely to the overall impression consumers get.
It might seem strange to infer that the quality of a restaurant's website bears any relationship to the quality of the actual food or décor. But it makes total sense when you realise that a website is really a signalling tool; it's a way of demonstrating the attention to detail your customers can expect to be paid to their food and dining experience too.
To put it crudely, a 'bare minimum' website suggests a 'bare minimum' approach to customer experience. The website is usually the first thing a consumer will look at, and it will form their baseline assumption about your business from here on out.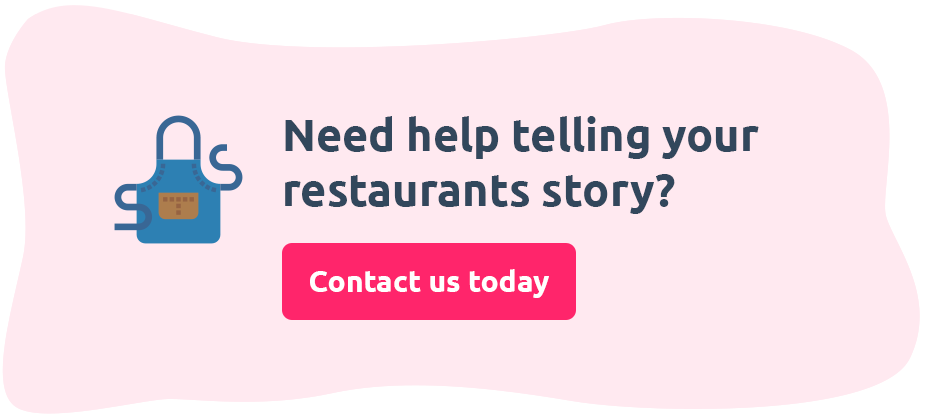 Levelling The Playing Field
So your website shapes the perception consumers have of your business, and helps them differentiate it from competitors. But why should you be giving extra thought to it?
The answer is simple: it is one of the few places small and independent restaurants can compete with large chains on a relatively level playing field.
See, in most areas big corporates can leverage their power and financial advantageto create an advantage, with regular refurbs or cutting-edge tech. But a good quality website is far less about throwing money at the problem than being creative and smart.
The majority of restaurants – even big chains – still haven't realised the opportunityfor differentiation and competitive advantage that a website presents. So your website – and your online presence in general – presents a real chance to out-do them.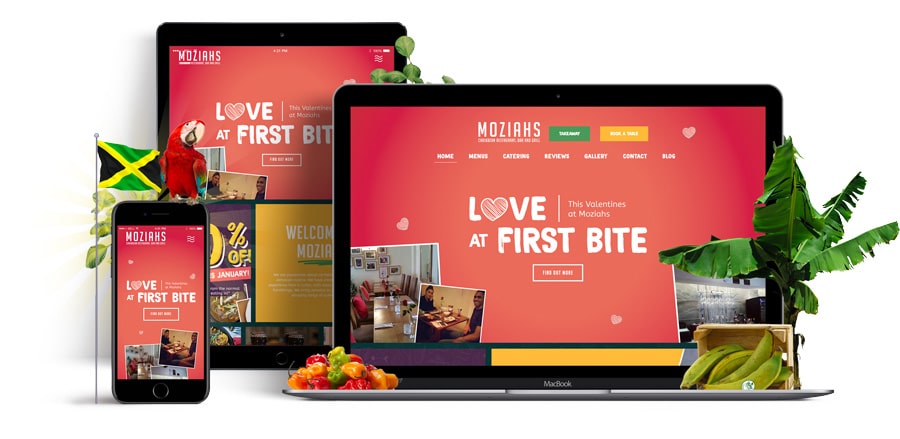 How Your Website Can Tell a Story
Your website tells a story in two basic ways: firstly, it should distil what you do into a clear piece of copy, capturing the essence of what you do, why you do and why people should care.
This is usually on the 'About Us' page, but there are plenty of other creative ways to get it in there, and if your story is especially strong you might choose to put it front and centre in the Home Page Headline.
This can actually be great exercise in condensing everything you stand for into a single proposition:
'Time-tested recipes, from our family to yours'
---
'Vegetarian cuisine without the hassle'
---
Ideally, it should evoke immediately an understanding of both what drives the business and who the business exists to serve.
While it might seem counterintuitive, defining more clearly your audience almost always actually increases overall footfall.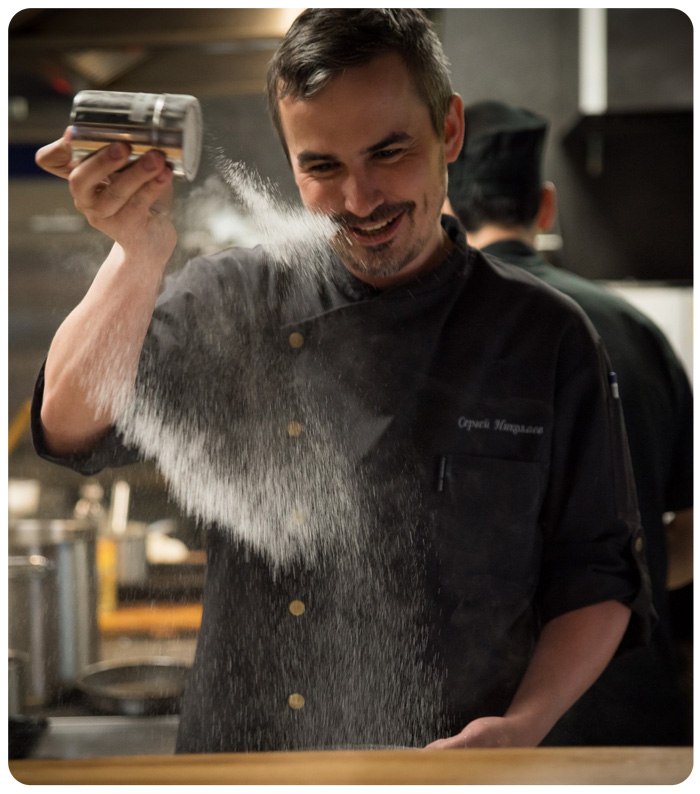 So your website should literally 'tell your story' – even if it's just a few simple paragraphs explaining the history of the business. But perhaps most importantly, this should form the DNA of your brand story which structures everything else the website contains.
Some marketers might call this 'brand identity' or some other term happens to be trendy, but the basic idea is simple: you're telling your customers a story about what makes you different, and just as a good film or novel is more about the details than the destination, so too is your story.
From the colour palate and imagery to the tone of voice and how your menus are presented, everything the website contains should 'fit' with the story you're telling and make it more compelling, more vivid and more cohesive. Just like angry internet 'critics' watching films, your customers will – perhaps unconsciously – be looking for holes in your story, for ways in which what you claim to be offering doesn't quite line up with reality.
The truth is, there is no way to not tell a story with your website; even if you put no effort in at all, consumers will process that as a story about your business. It's just that the story you'll be telling is 'this restaurant doesn't really care'.
Next week, we're going to delve further down this rabbit hole, looking at how restaurants tell their story on social media.
But for now, if you'd like to find out more about how marketing can help your restaurant on its journey through the tough times ahead, we'd love to talk and share some more trade secrets with you.